So, there is this new streaming platform under development, called SharePlay. It is being developed by a few former Ex-Mixer developers, even! It has so much potential to "bring back Mixer," the site I loved all the way back to its days as Beam.Pro! I know Glimesh exists, but it seems to be barely staying afloat right now. Meanwhile, SharePlay has at least 8 or 9 developers working on the platform during its development. I have a statement from one of its early testers, Hellion:
Glimesh is a waste of time at this moment IMO.. they don't even have the staffing to update the site properly, whereas SharePlay has the ex Mixer devs working on it. So far I've seen about 8-9 devs working on SharePlay.
SharePlay -VS- Mixer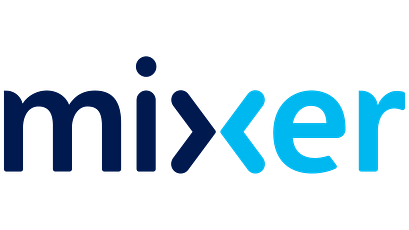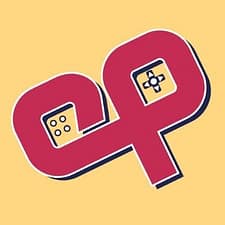 Mixer's Features
FTL – Sub-second delay around ~200ms || Allows near-instant interactions between stream & viewers.
MixPlay || Allows viewers to interact directly with the stream. Some people set up soundboards, and others set up ways to directly control the streamer's PC via pressing hotkeys and more.
Hoping To See in SharePlay
FTL || Self-explanatory. FTL allows some fantastic interactions between community members and some entertaining streams.
"SharePlay" || Hehehehe. Same features that Mixer had.
An expansion on interactivity. Maybe ways to overlay graphics over the screen or adjust some system settings like muting game audio or turning the game screen upside-down. This has been achieved with Dixper, another third-party service.
The fact that former Mixer developers are working on this platform, means that it should run as well as Mixer did, or even better! This means that FTL will exist, and some other features I'm hoping to see in it are a "MixPlay"-like feature and a built-in global channel currency. This allowed viewers to literally control parts of your gameplay, which hopefully SharePlay will bring back.
Current Streaming Platform Benefits
There are some major platforms that already exist. You may be wondering, "Why do we need another?" Let me tell you why I think we do. Competition breeds innovation; simple as that. Twitch is the undisputed "king" right now, but they've made some seriously bad decisions lately. YouTube is the next biggest platform out there, and there are also Trovo & Facebook. Though the latter two aren't doing too hot, with Trovo having some … interesting features that were controversial for a while there.
The benefits of those are that most people know about them and may have an account already on their sites. But some of the management choices that Twitch executives have made, are starting to make a lot of people doubt the future of that platform. I myself am doubting them, and unless they make some significant changes to their leadership and start fixing the platform so it is better for the streamers and viewers alike.
Current Streaming Platform Negatives
Because of their size, current streaming sites think they can be lax and not really change much. While this is true currently, it will not always be the case. Innovation is needed to keep sites alive and their users happy. Take MMORPG games. If these games do not push updates every so often, like 1 or 2 times a year, their user base (or player base) will slowly die out with no new content to keep their interest.
The same is true with major sites like streaming platforms and gaming services like YouTube, Twitch, Steam, and consoles like Xbox and PlayStation. Those are just some of the negatives, there are too many to really talk about. Let us keep going.
Join Me On SharePlay!
I've already claimed my "PlayTag"! You should join me and claim yours too, before they launch this summer! Come on by and register here. I cannot wait to see you there. What kind of cool interactive stuff will we create? Only time will tell! But, until they launch, you can catch me on Glimesh (rest of week) and YouTube Live (Fri & Sat)!
Please feel free to take a look at my other blog posts, too!